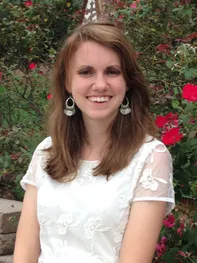 Lauren McGee LPC, LMHC, CPCS, NCC
Child and Adolescent Counselor
Lauren is a Licensed Professional Counselor and Nationally Certified Counselor in the field of Mental Health with a focus on child and adolescent counseling. She is also a Licensed Mental Health Counselor in the state of Florida. Through out the years her research and clinical experience has been focused on providing counseling to youth who have limited access to mental health care. She has served as a clinical counselor in both elementary and middle schools and provided individual and group counseling, crisis support, mental health training for school staff and to help provide students with resources needed for success.
Lauren practices an integrative therapeutic approach that is tailored to her client's concerns including Cognitive Behavioral Therapy, Child-Centered Play Therapy, Expressive Arts Therapy, & Solution Focused Therapy. For client's interested she is able integrate faith based counseling into the therapeutic treatment process.
One of Lauren's goal as a therapist is to help create a safe atmosphere where client's feel heard and are able to collaborate with their therapist on strategies to help reach his/her goals for counseling. Lauren specializes in working with, trauma, low self-esteem, anxiety, anger, depression. She also provides parenting consultation to assist with parenting strategies. Lauren has a strong passion to come alongside children and their parents to help kids grow into healthy individuals.
Lauren enjoys kayaking, hiking, paddle boarding, camping, and spending time with her friends and family.
"I have strong passion to see children and adolescents grow into the fullest potential so that they can be best equipped to fulfill God's purpose for their life. I want to come along side them and their parents to help children grow physically, mentally, and spiritually."
Email: [email protected]
Gina Great M.S.
Child and Adolescent Counselor
Gina Great has a passion to educate, encourage, and provide a safe and non-judgmental environment for clients to heal, overcome obstacles, and increase self-worth. From having kids later in life, compiled with her Army experience, Gina saw firsthand that caregivers, teachers, and mentors influence the development of our personality, resiliency, and confidence. Kids, teens, and parents face busy days comprised of school, extracurriculars, and family events. As a distraction, kids and parents turn to video games and social media to escape. While these tools are a fun outlet, they do not allow for human input. After being deployed and away from family, Gina learned to encounter challenges by reaching out to an unbiased counselor or confidant who had wisdom, a diverse background, and a gift for helping. Through her experiences, education, and military experience, Gina believes she can empower the community's children, teens, and adults to live successful, productive lives.
Gina has her Master of Science in Clinical Mental Health Counseling from Columbus State University and is pursuing a post graduate certificate in school counseling. Gina is a Certified Master Resilience Trainer and Sexual Harassment and Response Coordinator for the Army. Gina is also currently pursuing her certification as a Registered Play Therapist.
Gina has experience with Solution Focused and Cognitive Behavioral Therapeutic Techniques and specializes in Child-Centered Play Therapy, military families, and trauma. Gina works with clients across the developmental life span dealing with a variety of concerns including anxiety, depression, low self-esteem, bullying, stress, academic concerns, and family relationships.
During her free time, Gina enjoys running, exploring different parks, and spending time with her family.
Gina is under the clinical supervision of Registered Play Therapist Supervisor, Jill Osbourne LPC , RPT-S
Email: [email protected]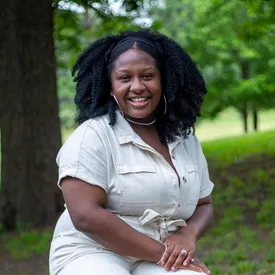 Arlicia Taylor APC
Child and Adolescent Counselor /Group Counseling Facilitator
Arlicia Taylor is a Licensed Professional Counselor Associate in the state of Georgia. She earned her Master's of Science in Mental Health Counseling with a Clinical Concentration from North Carolina Agricultural and Technical State University. Arlicia also earned a Bachelor's of Art in Sociology with a minor in Women and Gender Studies from Stephen F. Austin State University.
Arlicia has experience working with children and teens in many different environments, she has been a gymnastic coach, recess coach, school-based counselor as well as a children's/ adolescent therapist for over 3 years. She describes herself as easy-going, non-judgemental, attentive, and intentional. She aims to provide a safe space that fosters growth and improvement for clients. Arlicia believes that every client has the ability to achieve their mental health goals. Arlicia strides to empower clients and assist them in being the best version of themselves.
Arlicia utilizes several therapeutic approaches to assist clients in achieving their goals such as Solution-Focused, Cognitive Behavior, Strength Based, and Client- Centered therapy. Arlicia specializes in working with youth 6 – 18 years old dealing with a variety of concerns including depression, anxiety, anger management, self (awareness, esteem/ confidence, love, and care), life adjustments/ achievements, relationship issues, overall mental wellness, and more.
Arlicia enjoys spending time with her husband and son, trying new restaurants, and playing with her dogs.
Arlicia is s under the clinical supervision of Mary Mott LPC, CPCS.

Email: [email protected]
Raina Bray B.A.
Child and Adolescent Counseling Intern
Raina is currently working towards her Masters in Clinical Mental Health Counseling with Richmont Graduate University. She holds a Bachelor of Arts in Psychology from Ohio Christian University.
Raina is passionate to help clients find clarity, hope and healing in spite of tough life circumstances. She believes that nothing is too big or small to bring into counseling and desires to create a safe place for client feel seen and heard in their story. She has worked in ministry roles in the church, the nonprofit sector, and in middle and high school education. She enjoys working with children, adolescents and young adults.
In her free time, she enjoys supporting her children's various sports and activities with her husband, crafting and creating, and reading a good book.
Raina is currently under the clinical supervision of practice owner Lauren McGee LPC, CPCS, NCC and Richmont Graduate School.
Email: [email protected]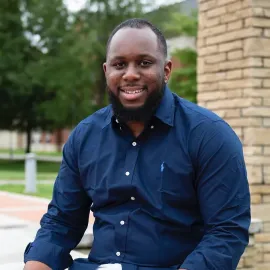 Eric Taylor APC
Group Counseling Facilitator
Eric Taylor is a Licensed Professional Counselor Associate in the state of Georgia. He received his Bachelors of Arts from North Carolina Central State University and holds a Master's Degree from North Carolina Agricultural and Technical State University in Clinical Mental Health Counseling.
Eric believes in meeting his clients where they are in their therapeutic process but also challenging them to reach for and meet attainable goals. Eric credits good mental health as the cornerstone of a productive life. Eric has experience facilitating groups surrounding trauma, anxiety, depression, family conflicts and more. Eric enjoys facilitating groups for children, adolescents, and adults.
Eric is very family oriented, enjoys learning new skills, and helping others.
Eric is currently under clinical supervision of a licensed counselor.
Email: [email protected]